Eiko Aizawa (相沢 栄子 Aizawa Eiko) is a worker at the Lemon Beach House. She is the sister to Chizuru Aizawa and Takeru Aizawa. She is typically the one who is the most annoyed by Squid Girl's antics. In the english dub she is 17.
She is normaly short tempered and often wishs squid girl would leave her alone.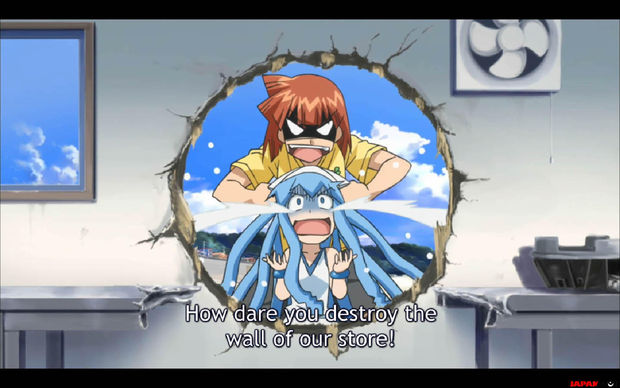 APPEARENCE Eiko has a red bob cut. She most commonly wears a yellow lemon beachouse staff shorts and a gray pair of shorts. When in school she wears a Japenese schoolgirl oufit. REALATIONSHIPS squid girl
she frequently argues with squid girl, but also shows a great deal of care and concern for her.
chizuru aizawa
she gets along pretty well and haven't fought for long periods of time.

takeru aizawa
little brother

Ad blocker interference detected!
Wikia is a free-to-use site that makes money from advertising. We have a modified experience for viewers using ad blockers

Wikia is not accessible if you've made further modifications. Remove the custom ad blocker rule(s) and the page will load as expected.